2018 Festival of Trees
Friday, November 16 • 10 am to 8 pm
Saturday, November 17 • 9 am to 1 pm
General Admission - $3   •   Children up to age 12 - Free
---
Beautifully decorated Christmas trees, wreaths, and centerpieces will adorn the Lumpkin Family Center for Health Education at Sarah Bush Lincoln for the 20th annual Festival of Trees.  
The event will feature 30 trees, wreaths and specialty items sold by live auction at a Saturday evening gala but available for viewing throughout the event; 4-foot Christmas trees and home décor sold by silent auction; and plenty of cash-and-carry items like two-foot tabletop trees and 18-inch wreaths designed and decorated by Sarah Bush Lincoln employees and volunteers, along with live 6- to 8-foot Fraser Firs ranging in price from $50 to $60 from Hager Farm in Charleston; Merry Marketplace will feature retail items like holiday decorations, word signs, scarves, head wraps and mittens, while Packages with Pizzazz offers themed gifts assembled in baskets or boxes. Flesor's handmade candies will also be available.
Local entertainment will provide the spirit of the holidays, and of course, the kids will enjoy:
Cookies with Claus
Friday - 3 to 8 pm • Saturday - 9 am to 1 pm
Kids are invited to enjoy cookies, face painting and have their photos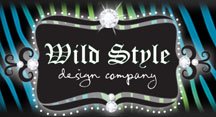 taken with Santa.
The cookies are donated in part by Mark's My Store. Face painting is donated by Wild Style Design Company .
Friends Night Out
Thursday, November 15 - 6 to 8 pm
Join us for an exclusive preview of all that this year's Festival has to offer! In addition to receiving a FREE signature drink, a $10 admission ticket will allow guests to purchase cash-and-carry items, bid on Silent Auction items and view the beautifully adorned Education Center before doors open to the public at 10 am on Friday. You won't want to miss this exclusive opportunity! To purchase tickets for Friends Night Out call the SBL Health Foundation at (217) 258-2511 or purchase online.
Live Auction/Gala
Saturday Evening, November 17
The event also features full-size trees, wreaths and specialty items donated, sponsored, designed and decorated by community members and local businesses. These will be sold at a live auction during a gala on the evening of November 19, but are available for viewing throughout the event. This year's Gala sponsor is CoBank &  Coles-Moultrie Electric Cooperative. To purchase tickets for the Gala call the SBL Health Foundation at (217) 258-2511 or purchase online.
Christmas is a wonderful occasion to honor someone with a tribute gift. There are also times when you want to thank someone who was especially compassionate in a time of need. For $30,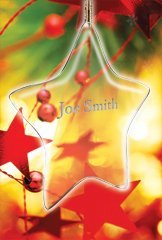 your loved one's name will be engraved on a beautiful star ornament to be displayed on the Lincolnland Hospice Memory Star Tree.
After the two-day event, you are welcome to take your Memory Star home to enjoy throughout the holidays or year. If you wish, you may return it to the Foundation office prior to the Festival next year so it can be displayed again on the Memory Star Tree.
Your charitable gift will be used to benefit your community's hospice organization, Lincolnland Hospice of Sarah Bush Lincoln, and assist the following programs in a 20-county area:
Grant-A-Wish
Hospice patients often have special wishes. They wish to speak with long-lost family members, revisit a favorite place, experience a simple dream, or sometimes just be cool in the heat of summer. With the Grant-A-Wish fund, we can provide that extra bit of help to make a special wish come true.
Bereavement Programs
Lincolnland Hospice offers grief support and counseling to the loved ones of patients for up to 13 months. Your gift can benefit families coming to terms with their losses. There are even bereavement programs available to help cope with the special needs of children and a program especially for dealing with the loss of a child.
Assistance to Those Without Resources
Lincolnland Hospice provides care regardless of ability to pay. Your charitable gift can help support this important part of our mission.
Veteran Outreach Program
The program provides outreach education, enhances services to meet the unique end-of-life needs of veterans, and provides recognition for their sacrifices.
By making a tax-deductible gift to Lincolnland Hospice Memory Star Tree, you can celebrate the memory of a loved one while helping others in need of bereavement or other end-of-life services.
To purchase an ornament, call the Sarah Bush Lincoln Health Foundation at 217 258-2511 or purchase online.


Visit the Festival of Trees and enjoy some of the best Holiday Entertainment in the region..
For more information about Festival of Trees, contact Kim Lockart, event coordinator,
at (217) 238-4765.