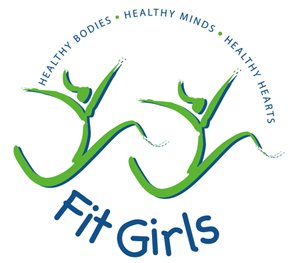 Sarah Bush Lincoln is proud to offer the 2022 Fit Girls Summer Running and Reading Program in partnership with Mattoon Public Library. Fit Girls is a nationally known fitness program for girls that uniquely combines training for a 5k (3.1 mile) race with reading and nutrition education. The Fit Girls program will be available to girls who will have completed 3rd, 4th or 5th grade. Thirty spots are available on a first-come first-served basis. The program is overseen by Harley Powley, Healthy Communities of Sarah Bush Lincoln.
Fit Girls provides a wonderful opportunity for your daughter to learn about setting goals, developing character and staying healthy as we work toward our goal of completing the Run for the Bagel 5k on Saturday, July 23, 2022. Participants in Fit Girls will meet as a group twice a week from 9 am - 11 am at the Mattoon Public Library. During our meetings we will have a healthy snack, discuss the book "Rules" by Cynthia Lord, stretch and do a low - impact workout and begin training for our 5k.
2022 Dates
9 to 11 am • Every Monday & Wedneday beginning June 13, 2022 and ending with Run for the Bagel 5K, July 23, 2022.
Mattoon Public Library
The cost of the five week program is $20. As a participant, your child will receive a water bottle, age - appropriate book and free entry in the Run for the Bagel 5K.
The five-week program will begin the week of June 13 and will end on Saturday, July 23, after the race is complete. 
Each participant will need to be registered separately.
To register your child, or for more information, contact Harley Powley, Healthy Communities at (217) 345-6822.