Cardiology Expansion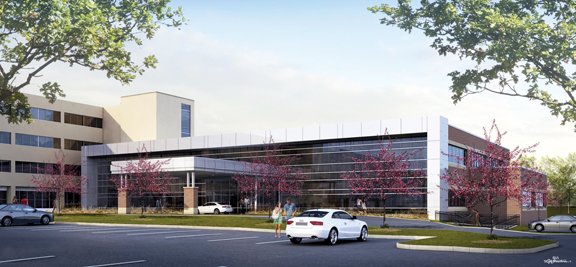 In July 2016, Sarah Bush Lincoln announced plans to expand cardiology services with a new Heart Center to be constructed on the south side of the existing Health Center. The expansion will consolidate all cardiac services, imperative due to the tremendous growth in the volume of cardiology services in the past three years, and the fact that one in four deaths are a result of heart disease.
The new Heart Center will include the addition of a second cardiac catheterization lab, more exam rooms for the cardiac and pulmonary clinic, METS, nuclear medicine and more. The cath lab performs both diagnostic and interventional procedures. The number of cardiac cath cases increased from 514 in 2013, to 889 in 2015. That number is expected to grow through Sarah Bush Lincoln's partnership with Prairie Heart Institute and Interventional Cardiologist Amit Dande, MD Cardiologist Thomas Cahill, MD, Invasive Cardiologist Michael LaMonto, DO, Allyson Gough, APN.

On the second floor above The Heart Center, there will be 21 new private patient rooms added as well. Sarah Bush Lincoln has experienced significant inpatient admissions in the past few years creating the need to provide more space for inpatients.
The new addition will cost $31,184,013. The Sarah Bush Lincoln Health Foundation is committed to raising a minimum of $2 million in philanthropic donations to help offset that cost. We all know someone who has suffered from cardiovascular issues and that's why we are working to make this project possible and help them live stronger and longer.
Sarah Bush Lincoln Cardiology Building (Mattoon, IL)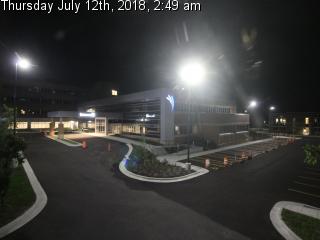 Watch the time-lapse video of the construction.