Casey Clinic

Construction on a new SBL Casey Clinic begin in early spring 2016 on land that was purchased in 2015. It will replace an old and inefficient building that has housed the clinic for more than two decades.
The new site, located at 934 N. Route 49, near Interstate 70, will replace the long-standing facility at 412 NW Third Street, Casey. Similar to other clinics, it will have a drive-up canopied entrance and brick facade. The new 9,491-square-foot clinic will feature family practice and a Walk-In Clinic, 10 exam rooms, diagnostic imaging, laboratory services, speech and hearing offices, physical and occupational therapy, an office for Lincolnland Home Care and a procedure room. Occupational Medicine will also be available.
Utz and Associates of Effingham is the architect on this project. The design phase will take two to three months to complete. Construction is estimated to take six to eight months and cost approximately $2 million.
Casey Clinic (Casey, IL)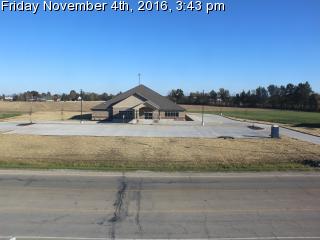 Time-lapse video
for the construction of the new SBL Casey Clinic.