Healthy Families Workshops
Have a Healthy Holiday!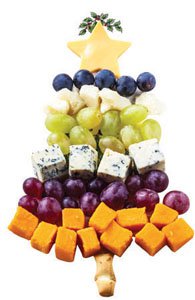 The festive season is full of fun and treats, but it doesn't have to be unhealthy! Come learn ways to make healthy versions of traditional fare, as well as how to use fall and winter produce in your homemade meals. You will take home a meal planner and a homemade
holiday gift for yourself or a friend!
5 to 7 pm
TBD
Lumpkin Family Center for Health Education
at Sarah Bush Lincoln
There is no fee to attend, but enrollment is limited. Register online or call or email Janet Truesdale in the SBL Planning Department at 217-258-2420. Download Healthy Holiday flyer.
Seven Generations Ahead (SGA) and SBL's Healthy Kids are teaming up to offer quarterly Healthy Lifestyles workshops for parents, covering nutrition education; healthy eating, shopping and cooking on a budget; family wellness and gardening. Each evening session runs two hours (5 to 7 pm) and features healthy food and fruit/vegetable tasting.
The workshops are funded by a grant from the Lumpkin Family Foundation to SGA as part of its Fresh from the Farm initiative.