HMR Success Stories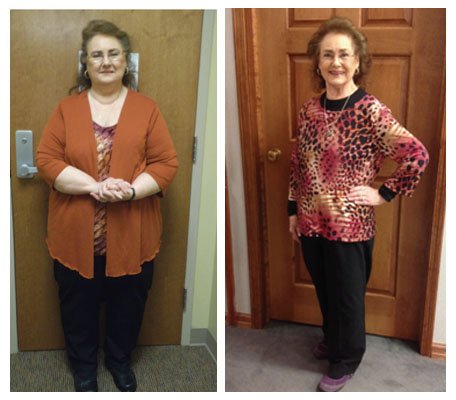 Gloria Atkison
I have been overweight most of my adult life. I have tried various diets and lost from 50 to 60 pounds only to regain it again within a year. I did not want to go through another winter with the pain in my knees. She began HMR® Decision-Free Diet on April 17, 2013. Completely committed to my journey, she drove two hours from her home in Dundas every Tuesday to weigh-in and attend the weight management class. I love all the employees and enjoyed attending class. The staff and my classmates were very helpful and encouraging to my success in the program. She switched to Healthy Solutions® at Home program in November. The Weight Management staff continued to encourage me even during the at home program.  She has lost over 100 pounds as of December 2013 and is still maintaining this weight loss. She is able to walk much better than before her weight loss and her blood pressure medicine has been reduced. My first visit made me realize that this program was perfect for me and I recommend this diet to anyone in need. Sarah Bush Lincoln is lucky to have such a great program.
---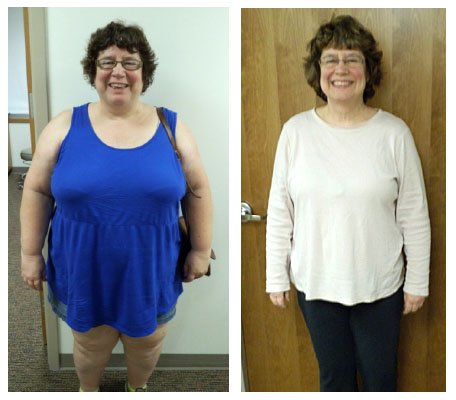 Kathy Bennett
About eight years ago my doctor told me I was a candidate for knee replacement. Over the next few years, my knee pain grew worse, I grew more sedentary, and I gained weight. In a domino effect, my knee pain grew even worse. In 2013, I began having difficulty walking short distances because of the pain and swelling. I started the Decision Free diet August 8, 2013. I have lost 140 pounds as of January 2015. I have much less knee pain, I am more fit, and I am much happier! This program is an investment in yourself.
---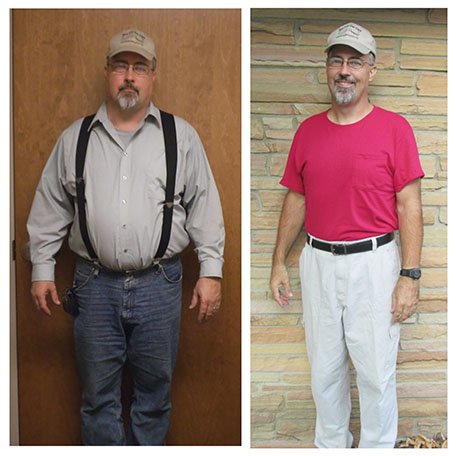 Dan Craw
Before I started the HMR diet, I had been overweight for years. I was uncomfortable and tired most of the time. When I started the program, my blood work showed that I had high cholesterol, very high triglycerides, and several of my numbers for other things were also off. During my first week in the program, I lost eleven pounds, which encouraged me to keep going! As the weight came off I found it easier to do more and more exercise. I lost a total of 74lbs! The doctors gradually reduced my medications as I lost weight. Now I'm off of all medications, and my last blood test showed everything at normal healthy levels! I recommend the HMR diet to anyone who wants to lose weight!
---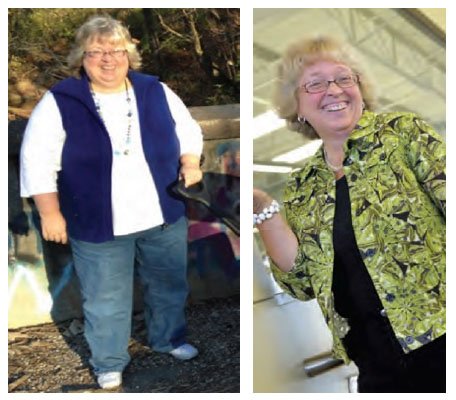 Kim Janssen
Every day brings its challenges and some days can be tough, but the HMR program has given me the tools to deal with what comes my way. Kim has lost 121lbs on the HMR diet.
---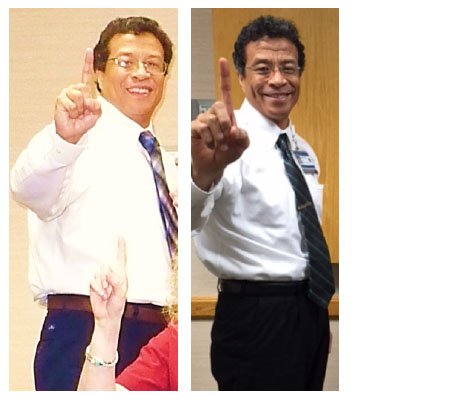 Lorenzo Smith
I decided to get serious about getting in shape last October. When I began the HMR program my weight was around 215 and I was taking medication to manage my blood pressure and cholesterol levels. Within the first 3 weeks I went from 204 to 195! My goal was to get down to 195 by the end of the year. I did not think it was possible to lose the weight so quick. I have been steadily losing weight since and am now maintaining my weight around 175-177lbs. My doctor took me of cholesterol medication and has reduced my blood pressure dose to half. I may stop it completely at my next visit! I have gone from a size 38 pant waist size to a 32.
For more information on our HMR program, or to become the next Success Story, please call 217-238-4774 or email Kristina Adams .