SBL Weight Management Program
  
Free shipping on orders over $225!
Sarah Bush Lincoln now offers a clinically monitored weight management program geared for people of all sizes.
The program uses the HMR® (Health Management Resources) method, the nation's leading provider of weight treatment services to hospitals, with an average weight loss of 30 to 60 pounds, while many lose more than 100 pounds.
The program is more than just a diet, including
• proven weight loss using a easy, nutritious diet and healthy lifestyle behaviors
• individual guidance, personal coaching and group support
• intensive lifestyle education with specific how to's to lose weight and improve health
New Year Special
JOIN FOR FREE
Service fee waived for those joining HMR clinic program! ($75 value)
Start the year off right and get 18% off your HMR purchase! Good for all HMR products and weight loss items! (one time use only - cannot combine with any other discounts) Call (217) 238-4774 for more information.
---
Center for Healthy Living sessions
February
Monday 5:30 pm
5, 19
Wednesdays 8:30 am
14, 28
March
Monday 5:30 pm
5, 19
Wednesdays 8:30 am
14, 28
Please call 238-4774 to attend one of the FREE informational sessions and learn more about the program and how to get started.
Select Weight Managment / HMR in the Event Category.
---
SBL Clinic sessions
Sarah Bush Lincoln will also be offering free informational sessions to learn more about HMR® weight management program and Freedom from Smoking classes this year at our SBL Clinics from 5:30 to 6:30 pm. View the schedule .
Center for Healthy Living
Weight Management, Suite 212
1004 Health Center Drive
Mattoon, IL 61938
For more information, contact the SBL Weight Management Program at 217-238-4774 or email weightmanagement@sblhs.org.
Radio personalities, Tim Stoltz and Kurtis Allen have been participating in the HMR program for a year. Tim has lost more than 250 pounds and Kurtis has lost more than 130 pounds. They both continue to lose weight each week. Watch their stories here:
Tim's Story
Kurtis' Story
The HMR program has four different diet options to choose from. Watch the videos below to see which diet may be of interest to you:
Decision Free Diet
Healthy Shakes Diet
Healthy Solutions Diet
At Home Diet Kit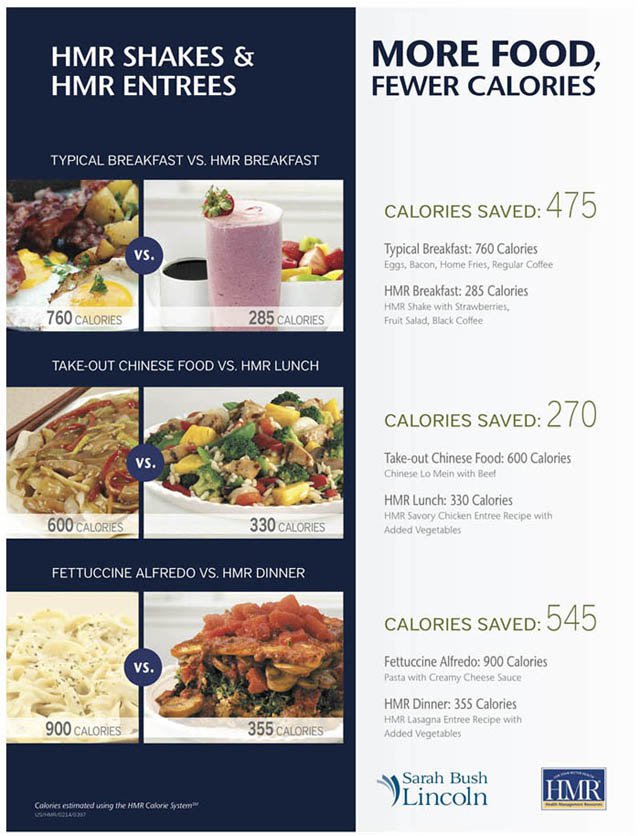 James Early, MD
James Early, MD, founded Via Christi Weight Management, one of the country's premier adult weight management clinics. It specializes in the medical and surgical treatment of obesity and institutional and corporate wellness programming.

Dr. Early is a clinical associate professor at the University of Kansas School of Medicine, Wichita, Department of Preventive Medicine and Public Health.

Watch Dr. Early on EIU's Being Well episode explaining lifestyle related medical issues.
Other featured HMR related videos:
From Size 18 to 8
228lbs Lost - Happiness Found