SBL Dental Services
SBL Dental Clinic
225 Richmond Avenue East, Suite B
Mattoon, IL 61938
Phone: 217-235-0800
Fax: 217-235-0801
Hours:
8 am to 4 pm – Monday through Friday
We would like to make Sarah Bush Lincoln Dental Services your Dental Home!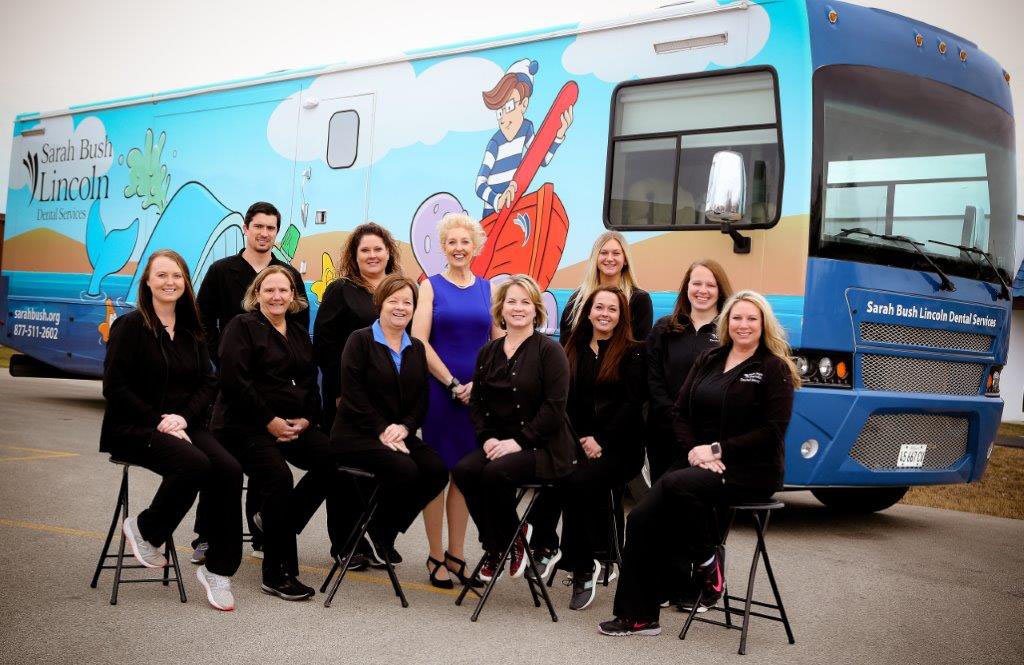 A collaborative community effort that provides dental care at no cost to families that qualify. The program serves a seven-county service area including Coles, Cumberland, Douglas, Effingham, Jasper, Moultrie and Shelby counties. Organizations that have existing partnerships with SBL Dental Services include 66 local elementary and secondary schools, local health departments, the Regional Office of Education #11, Lake Land College and other vital community partners.
In addition to our staff of one full-time dentist, we have volunteer dentists in the community. Each year, the program reaches nearly 3,000 children.
What we provide
SBL Dental Services provides:
• Diagnostic and preventive dental care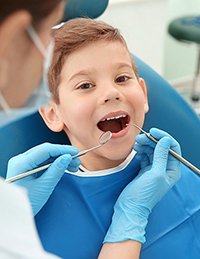 - Comprehensive exams and X-rays
- Cleanings
- Flouride treatments
- Dental sealants
• Surgical and restorative dental care
- Extractions, fillings, crowns, pulp therapy, and space maintainers
SBL Dental consent forms
Our clinics
We have a clinic in Mattoon that offers comprehensive care by appointment throughout the year.
Our portable and mobile dental clinics aim to remove transportation barriers. During the school year, we visit schools, and children are dismissed from class to receive services. During the summer, we hold clinics in outlying communities.
Mattoon Dental Clinics:
Our Mattoon Clinic is a fun place for kids to come and get a healthy smile. We've designed the the clinic to be interactive and provide oral health education the moment you walk in the door. Call and schedule an appointment today!
School-Based Care:
Our mobile clinic provides preventive and urgent care at schools. We help kids with pain and infection that wouldn't otherwise see a dentist.
It features two operatories in a bright and cheery atmosphere. Each chair is equipped with a television for kids to enjoy their favorite videos. Additionally, nitrous oxide (laughing gas) is available to help children with mild dental anxiety.
Volunteer Dental Offices:
Participating volunteer dentists provide services in their private practices.
Eligibility
Who is eligible for dental care through SBL Dental Services?
• Children: birth through 18 years
• Children who receive benefits through Medicaid/AllKids
• Children eligible for Free/Reduced Lunch Program
The dental program is a collaborative community effort between Sarah Bush Lincoln, Lake Land College Dental Hygiene Program and area dentists in the East Central Illinois Dental Society who volunteer their time.
The mobile dental clinic was made possible through donations from our Mobile Miracles Campaign, as well as a grant from Delta Dental of Illinois Foundation.
Restorative dental care for children on the Free or Reduced School Lunch Program is made possible from WomenConnected.
For more information on SBL Dental Services, or to schedule an appointment for a screening, please call us toll-free at 1-877-511-2602.

2018 Annual Report
SBL Dental Brochure
2022-2023 Dental Services Infographic