COVID-19 Updates & Information
A message from our President & CEO, Jerry Esker (03/25/20)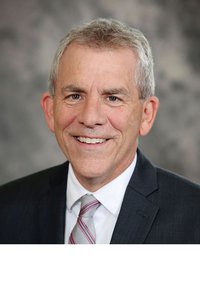 Since we received news from the Illinois Department of Public Health on March 13 regarding the one person who tested positive for Covid-19, we have tested several other people. As of 4/3/20, results from 130 of those tests have come back negative. We have received a total of six positive test results.  
Since then, Sarah Bush Lincoln, and other hospitals across the state and nation, have fully prepared for the pandemic. Here are some of the things we have done:
- Established Incident Command to organize our resources and put structure behind the planning and implementation of our preparedness. The team has met twice daily since Monday, March 16.
- Erected a MABAS (Mobile Aid Box Alarm System) tent near the Emergency Department in preparation of an influx of patients with COVID-19 symptoms. (Many thanks are extended to Mattoon and Charleston fire departments for the loan of the tent and manpower to erect it.)
- Triaged patients at the Emergency Department doors in a greater effort to separate people with respiratory issues from those with other illnesses or injuries.
- Established a 24/7 Hotline staff by nurses to address community concerns about the virus. Initially we received about 100 calls a day, but those have diminished to about 25 a day. (217 258-7474)
- Converted our Mattoon Walk-In Clinic into a Respiratory Clinic to care for people with respiratory conditions in one location. We have received up to about 80 calls a day at this clinic and have treated about a dozen people a day.
- Placed screeners at the entrances to the Health Center and in the clinic locations to check patients and visitors for virus symptoms through taking temperatures and asking a series of questions.
- Created a new cleaning schedule to disinfect furniture and other high-touch items in the Health Center and clinics so they are cleaned at least hourly.
- Changed the visitor policy to allow just one visitor per patient.
- Called primary care patients and asked them to convert their in-person appointments to telephone appointments in an effort to keep them at home.
- Canceled all elective surgeries unless the physician deemed that patient would be harmed by not having it.
These preparations were implemented in the first few days and we have been ready to respond.
While we have limited supplies and limited access to quicker testing, we fortunately do not have anyone else who has tested positive. We do have some people admitted to the hospital with respiratory issues, but no COVID-19 viruses. It does take a great deal of PPE (personal protective equipment) to care for one respiratory patient. These items – gloves, masks, gowns –are harder to find. Our purchasing department and emergency preparedness coordinator are working extremely hard tracking down possible equipment for use. Each day these items are inventoried and we have sufficient PPE at Sarah Bush Lincoln. We also have ventilators. 
Without patients to take care of, and surgeries and procedures to perform, our census is at a record low. We understand that when you see the national news about full hospitals, low supplies, etc., that you would believe that it was the same for our community. Our community is not in the same situation as other cities you see on television. Without the wider presence of the virus, we have closed some departments, reduced employee work hours, flexed staffing to cover the needs and asked our employees to take their vacation time over the next few weeks.
We are being transparent with our community as to the status of the virus locally. We will not share personal health information about our patients or any information that might identify them. Information is power and knowing the facts helps us all make good decisions and stay safe.
We are so proud to be a part of this community! It has absolutely stepped up to help. Retailers and distributors have reached out to us with needed supplies. Seamstresses have become very busy making face masks for us to distributed to appropriate areas, and restaurants have taken it upon themselves to randomly deliver food to our employees. It is truly what community is all about. You see a need, and address it, in the hopes of making the situation better. We cannot begin to thank all the groups, businesses and individuals who have reached out to us during this time.
We are a strong organization and have full faith that we will weather this pandemic.  
Read previous messages from Jerry Esker (3/17/20 & 3/25/20).
Below are links to up-to-date information, our 24/7 Hotline, and the SBL Virtual MD
---
Español   
Para ver estas páginas en Español, desplácese hasta la parte inferior derecha de la página y cambie SELECCIONAR IDIOMA a Español.
---
The 24/7 Hotline is ONLY for COVID-19-related questions.


We encourage you to use our Virtual MD app so you can talk with a doctor from the safety of your home. Click here for instructions on how to create an account before you become ill.
We will be updating this site daily and sharing information on social media.