Curtis Green, DO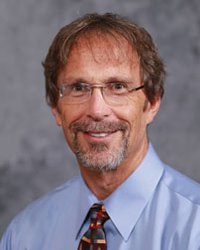 Specialties
General Surgery, Surgery
Board certification:
• Board Prepared, American Osteopathic Board of Cardiothoracic Surgery
• American Osteopathic Board of Vascular Surgery
• American Osteopathic Board of Surgery
Internship:
Phoenix General Hospital and Medical Center, Phoenix, AZ
Education & Training:
• General Surgery Residency - Doctors Hospital, Columbus, OH
• Cardiothoracic & Peripheral Vascular Residency - Bi-County Community Hospital, Detroit, MI
Medical school:
Kirksville College of Osteopathic Medicine, Kirksville, MO
Health Plans:
Facilities:
Sarah Bush Lincoln Health Center
Bio
As a general and vascular /thoracic surgeon with more than 25 years of experience, Curtis Green, DO, performs a wide variety of treatments for hernias, breast disease, colorectal issues, gallbladder disease, lung problems, peripheral artery disease, dialysis access, and aneurysms. Some surgical procedures are best performed laparoscopically, while others can be done traditionally with an open approach. He also is able to help with vascular disease with an endovascular approach much of the time. If you are having a problem that requires surgery, come in and see me to discuss the problem and the best possible solution for you!
Offices
1000 Health Center Drive
Suite 101
Mattoon, Illinois 61938
ph: 217 258-4020
fx: 217 258-4023

vcard