Nurse Honor Guard Service
Honor a nurse who dedicated their life to the profession.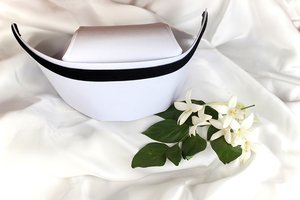 A nurse never really stops being a nurse. It is often a big part of a person's life. It can be demanding, intimate and rewarding, all at one time. When nurses pass away, their families sometimes want a special ceremony to recognize the numerous years their loved one spent serving others.
The Nurse Honor Guard is available to come to the funeral or visitation of a nurse to provide a ceremony to recognize the years their loved one spent serving others. Each service would be tailored to the needs of the family. It is available throughout East Central Illinois.
The Nurses Honor Guard would include two or more nurses who recite the Nightingale Tribute dressed in uniform. They may sound a bell or light a candle, indicating that the nurse has been officially released from their nursing duties. A white rose may be place on their casket as well.
If you are interested in having this service provided to a loved one, please contact Tracy Haddock, SBL Volunteer Services Director at 217-258-2500.