SBL Sleep Disorders Center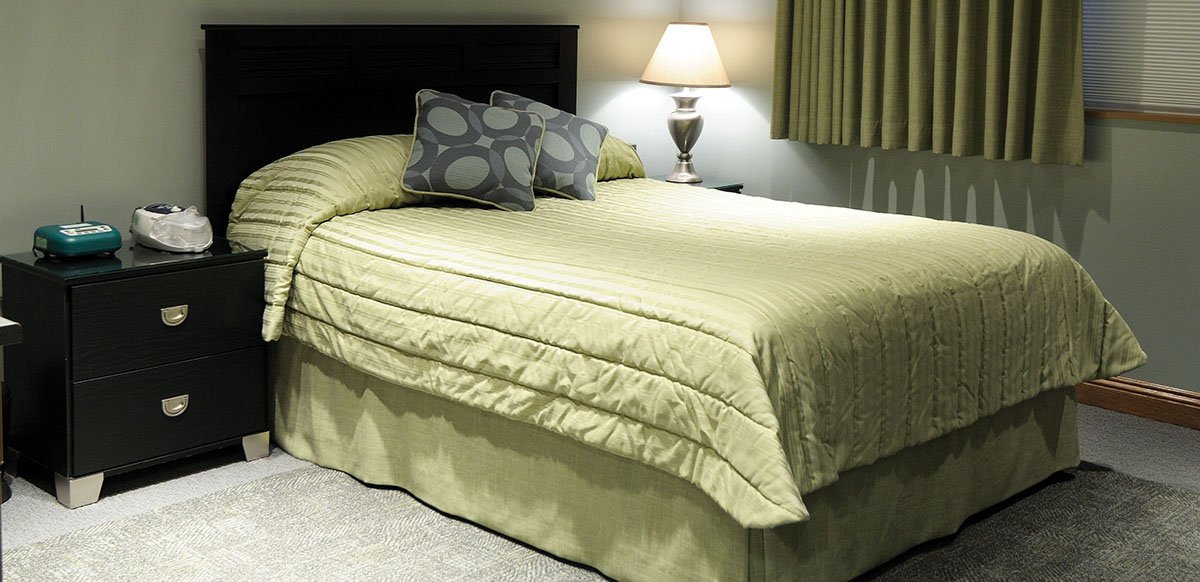 Sarah Bush Lincoln uses the latest technology to conduct sleep studies, offering:
An interpreting physician board-certified in sleep medicine.
Specially trained, experienced sleep technicians.
Hotel-style amenities with private bedroom and bathroom with a shower.
Convenient location in Mattoon
Patients having an in-lab study will need a negative COVID-19 test result within 72 hours of their sleep study.
Sleep Studies
Diagnostic Sleep Study – a basic sleep study used to test for a several types of sleep disorders.
CPAP/BIPAP/ASV Titration Sleep Study – determines the correct pressure using a CPAP mask to control apneas and snoring.
MSLT (Nap) Study – a series of nap studies used to diagnose narcolepsy or daytime sleepiness. You will need to have an overnight sleep study done the night before taking this test.
Maintenance of Wakefulness Study (MWT) – a test to measure the ability to stay awake and alert during the day.
Have you ever wondered what sleep apnea is and what its effects are upon a person's life? Are you curious about what happens during a sleep test to diagnose sleep apnea?  This link will take you to a video that will help explain the steps involved in recognizing symptoms of sleep apnea, and what is involved in a sleeptest and what the main treatments are: What is Sleep Apnea?
If you have any questions or concerns about a sleep test, or would like a tour of our facility, contact the Sleep Disorders Center at 217-238-4908.
Mattoon Location
Prairie Pavilion 1
1005 Health Center Drive, Suite 106
Mattoon, IL 61938
217-238-4908