Welcome to Sarah Bush Lincoln Health System 
We're very excited to introduce you to Sarah Bush Lincoln and showcase our organization via our website. It features a patient portal linking you to many of our medical staff members' offices. Through the portal, you can request appointments medication refills online, talk with your doctor's office and view your test results. Our interactive website encourages you to learn more about your health through our health library.
Our health library provides you with physician-approved information about tests, procedures, treatments, illnesses and medications in the form of animation, podcasts, risk assessments, videos, health calculators and more. You'll find complete guides to help you through your pregnancy and with your newborn, with weight management and managing your family's health. You'll enjoy the healthy-living recipes and a food calculator that will calculate the nutrition in thousands of foods.
Each day, you'll find health-related stories on topics that interest you. Our integrated search feature allows you to find a doctor and make your first appointment with a provider who meets your criteria. We encourage you to engage with us on any of our social media platforms (Facebook, YouTube, Twitter, Instagram, Podcasts, Blog – Wellnotes, and Pinterest). You can even register online for classes and programs. As our site grows, you'll have even more options.
Thank you for taking the time to learn more about our organization. If you are unable to find everything you are looking for, please feel free to give us a call at (217) 258-2419 or e-mail our web administrator.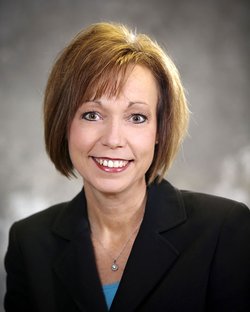 Kim Uphoff
           Sarah Bush Lincoln
           President and CEO