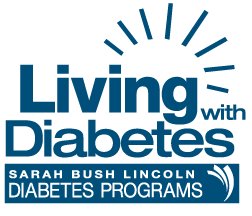 This exercise and education program is designed for people with diabetes – from those who have just been diagnosed to those who have been living with diabetes and want to be healthier and feel better. You will work one-on-one with a registered dietitian and a registered nurse, both certified diabetic educators, to evaluate your current status, including nutrition assessment. After your first visit, you will receive on-going diabetes education and exercise in a class that meets twice a week.
People with diabetes can live a healthier life by:
• learning more about diabetes
• getting more physical exercise
• eating healthier
About the program
• a multidisciplinary approach to diabetes management focusing on nutrition and exercise held in the Sarah Bush Lincoln Heart Center
      – initial nutrition consultation with a dietitian
      – assessment by a registered nurse
      – supervised exercise sessions and education by certified diabetes educators
Potential Candidates
• people with diabetes
Goals
• improve one's quality of life
• prevent or delay complications of diabetes
If you are interested in the program, please contact Paula Enstrom, RN, and certified diabetic educator 217 238-4808 or Cindy Foster, RD, LDN, and certified diabetic educator 217 258-2135.