2021 Lincolnland Binga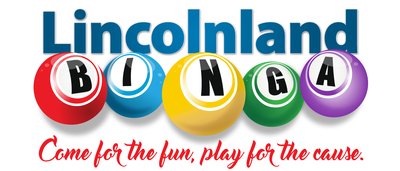 Due to the resurgence of COVID-19, the Sarah Bush Lincoln Foundation has made the difficult decision to cancel Lincolnland Binga on September 9 at Mattoon Eagles Club. Though you won't be able to attend in-person, you can still support construction of a new Hospice House on Sarah Bush Lincoln's campus by making a donation or purchasing raffle tickets. For a chance to win St. Louis Blues tickets donated by McCarthy Building Company, or one of several fantastic prize packages Lincolnland Binga is known for, including an iPad donated by County Office Products. Drawings will be September 9 at 7 pm, live on SBL's Facebook page. Call 217 258-2511 for details.
---

St. Louis Blues Raffle Tickets
The winner will receive four (4) tickets to one game during the 2021-2022 St. Louis Blues hockey season after the tickets become available.
Donated by McCarthy Building Companies, Inc.
---
Win 1 of 20 Prizes
Binga Prize Packages
Including an iPad
Donated by County Office Products
Packages include gift baskets, gift certificates, jewelry, and more!
---
TITLE SPONSORS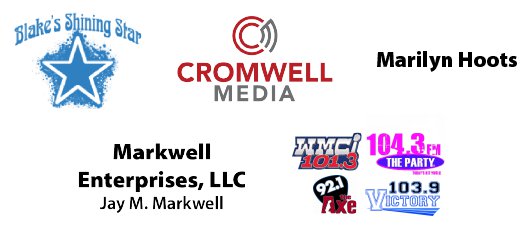 ---
EVENT SPONSORS
David, Marci & Blake Barth   •   Dr. Robert & Brenda Good
Lou & Mary Kay Hencken  •  Jill & Hank Nilsen  •  Dr. Michael & Ruth Smith
---
BEREAVEMENT SPONSORS
Vickie Baker   •   Dr. Mark & Arieta Emenecker   •   Charles Fleming
J&J Ventures Gaming
---
Net proceeds from the raffles support Lincolnland Hospice, including the construction of a new Hospice House on the Sarah Bush Lincoln campus. 
The SBL Foundation is very proud to be a part of this exciting project and hope you will join us by supporting as a 2021 Sponsor.
The Hospice House will be a warm and inviting 14,470 square-foot facility complete with 8 spacious private suites, a family gathering space, beautiful landscaping and more to help make patients' last days as comfortable as possible. There is a tremendous need in our area for a hospice house, and Sarah Bush Lincoln was awarded one of the only remaining licenses in downstate Illinois to build a final home for people on hospice care.
Your donation will directly impact families throughout Central and Southern Illinois, providing them with a home-like, peaceful place to spend their last days with loved ones. What a wonderful, compassionate gift.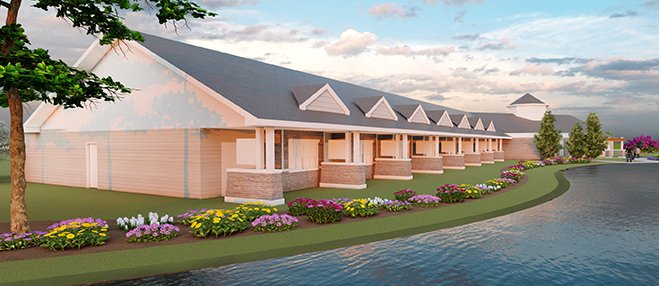 Title Sponsor - $2,000
  • Your logo on Binga marketing materials
  • Eight general raffle tickets
  • Recognition online
Event Sponsor - $1,000
  • Four general raffle tickets
  • Recognition online
Bereavement Sponsor - $500
  • Two general raffle tickets
  • Recognition online
Friend of Hospice - $250
  • Two general raffle tickets
Should you have questions or need additional information, or if you are interested in admission tickets for the event, please contact the Foundation at 258- or 348-2511.