Tuesday, September 22
Early-bird Binga - 5:30 pm • Binga - 6 pm
Mattoon American Legion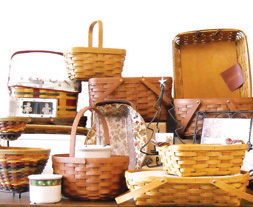 Net proceeds support SBL Lincolnland Hospice programs.
By spending an evening playing bingo with friends, community members can help provide comfort as well as end-of-life wishes to Lincolnland Hospice patients and their families in 20-Illinois counties.
In support of services provided by Lincolnland Hospice, Sarah Bush Lincoln is hosting its sixth annual Binga fundraiser on Tuesday, September 22, at the American Legion in Mattoon. Doors will open at 4:30 pm with a light meal available for purchase. Binga offers participants a chance to win more than $2,000 in Longaberger handcrafted baskets and other home and lifestyle products. Early-bird Binga games begin at 5:30 pm, with regular Binga beginning at 6 pm.
Binga is played just like regular Bingo with Longaberger baskets, pottery and wrought iron products given to the winners of each game. For just $10 you can secure one of 250 seats available at the event. Your $10 ticket will secure your seat and entitle you to 10 games of Binga.
You can also purchase additional games at the event, including three games of early-bird Binga, two intermission games and five "Big Five" games. The "Big Five" games will be played for basket sets each worth more than $100 with a final black out game worth more than $300. Door prize tickets will be available as well.
A Chance to Win Big!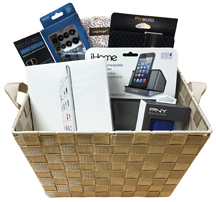 This year's raffle package will keep you connected!
One lucky winner will receive an Apple iPad mini 2, 16 GB in Silver featuring a stunning 7.9" retina display. It also comes with the A7 chip with 64-bit architecture, ultrafast wireless, iSight and FaceTime HD cameras, powerful apps, and up to 10 hours of battery life. Yet, it still fits easily in one hand. The package also includes an iHome portable, rechargeable stereo speaker; a Solo Reflex slim case; Sentry stereo earbuds with in-line microphone; a rechargeable battery from PNY; a Longaberger tote and a woven canvas storage cube.
Total package value is more than $400.
To purchase tickets, contact Kim Lockart in SBL Foundation at (217) 238-4765.
"Longaberger" and the other basket and collection names are the property of The Longaberger Company. This fundraiser is not sponsored by The Longaberger Company."