2018 Cheers!
A dressy event with an informal atmosphere!
Make plans now to join us from 6 to 11 pm on Saturday, March 3, 2018 at the Keller Convention Center in Effingham, IL for a cocktail party with heavy hors d'oeuvres. Proceeds will benefit the Guild Scholarship Program.
Tickets
$75 donation per person
To order tickets print an order form here or call the SBL Health Foundation at 217-258-2511 by February 23, 2018. Invitations are open to the public. Reservations are required. All donations are tax-deductible. Mail completed registration forms and checks made payable to:
SBL Health Foundation
1000 Health Center Drive
Mattoon, IL 61938
Hotel Information
Hotel reservations can be made directly with the Effingham Holiday Inn at (217) 540-7777 or booking online below. Rooms will be held under Cheers! (group code SBL) until February 15, 2018 at a rate of $99 or $119 that includes a bunch voucher for $20 (brunch hours 7 am to 2 pm).
---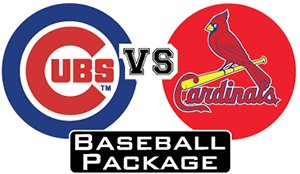 Raffle Tickets: $5 each or three for $10
Package includes:
Two infield, box section tickets for the Saturday, May 5, Cubs/Cards game donated by McCarthy Building Co.; a pair of Ray Ban sunglasses from Advanced Ophthalmology; choose between a Cubs or Cards inspired gift basket from SBL Gift Shop; $50 cash; $50 MLB bucks
and two customized SBL mugs. Estimated Value is more than $630.
Drawing will be held Friday, March 2, 2018. Need not be present to win.
To purchase tickets please contact the SBL Health Foundation, at 217-258-2511.
---
Thank you to all who supported 2017 Cheers!
The 33rd Annual Cheers!, formerly La Grande Soirée, raised $18,000 to support the SBL Volunteer Guild scholarship program, helping area students pursue degrees in healthcare related fields.
"This year's changes to a dressy event with a fun atmosphere, made it especially easy for people to support this great cause," event coordinator Kim Lockart said. "With today's shortage of rural healthcare providers, we are committed to helping these students achieve their academic healthcare goals."
 The night's sponsors included VIP 1 sponsors: McCarthy Building Co; Dr. and Mrs. Donald Sandercock; First Mid-Illinois Bank & Trust; K Wohltman Construction, Inc.; and KC Summers Buick Toyota GMC. VIP 2 sponsors included: Consolidated Communications; Jerry and Lana Esker; and Markwell Enterprises, LLC. Towne Square Jewelers of Charleston sponsored the "Booze & Bling" event in which participants purchased tickets for a chance to win a diamond necklace valued at $3,700. Frances Kuhns was this year's lucky winner.
Todd and Kelly Vilardo were the winners of a St. Louis Cardinal Baseball raffle package. The package included four dugout, box-seat tickets to a St. Louis Cardinals baseball game, donated by First Mid-Illinois Bank & Trust; a pair of Ray-Ban sunglasses, donated by Advanced Ophthalmology; $120 cash, donated by Cheers! committee members; and hotel accommodations by Holiday Inn Express downtown St. Louis.
Since 1979, the SBL Guild has awarded more than half a million dollars in scholarships to students in our service area who are pursuing their educations in medically related fields. Qualified areas of study include, but are not limited to nursing, medical technology, radiology, physical therapy, pharmacy, dietetics, medical coding, and speech pathology. The school to be attended must be accredited or recognized as an approved program by the appropriate agencies. Scholarships are awarded for an academic year and are based on a student's scholastic achievement, financial need and the availability of funds. This year's scholarship application deadline is April 1. Selection of recipients is made in early May.
For more information about scholarships or to submit an application , contact Colleen Stoner, director of Volunteer Services at Sarah Bush Lincoln Health System at 258-4180. For more information about the event, contact Kim Lockart at 238-4765.