SBL Shelbyville Clinic
1215 W. Main St.
Shelbyville , IL
217-774-4305
Fax: 217-774-4306
Hours:
7 am to 5 pm - Monday through Thursday
7 am to 4 pm - Friday
Noon to 1 pm - Closed for lunch
---
Family Medicine
Services: Laboratory, X-ray
---
Orthopedics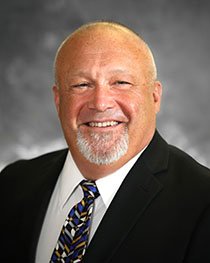 Timothy Gray, MD, FAAOS,
Board Certified Orthopedic Surgeon
Specialties: Orthopedic Surgery
Hours:
8:30 to 11 am - Wednesdays
Call the SBL Bonutti Clinic at 217-342-3400 to schedule appointment.
---
The SBL Patient Portal is available through the Shelbyville Clinic.
Through this secure portal, you can:
   • request an appointment with your doctor or advanced practice provider
   • request a medication refill
   • update your over-the-counter medications and allergies
   • view your test results
   • talk with your doctor's office
Use this form to have your medical records transferred to another physician.