SBL Toledo Clinic
104 Courthouse Square
Toledo, IL
217-849-3151
Fax: 849-3123
Hours:
7 am to 4 pm – Monday through Friday
---
SCHOOL / SPORTS PHYSICALS
3 pm to 6 pm • Wednesday, July 15
3 pm to 6 pm • Wednesday, August 5
SBL Toledo Clinic
To be put on the schedule, please call the SBL Toledo Clinic at 217-849-3151. Registration is required.
---
Family Medicine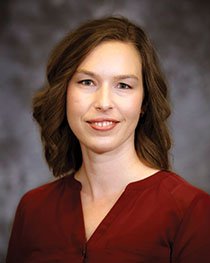 Adree Venatta, MD
Services: primary care, Laboratory, X-ray
---
The SBL Patient Portal  is available through the Toledo Clinic.
Through this secure portal, you can:
   • request an appointment with your doctor or mid-level provider
   • request a medication refill
   • update your over-the-counter medications and allergies
   • view your test results
   • talk with your doctor's office
Use this form to have your medical records transferred to another physician.