3D Mammography
Sarah Bush Lincoln Now Offering State-of-the-Art Genius™ 3D MAMMOGRAPHY™ Exams
Current 2D mammograms may miss one breast cancer in every 1,000 screenings It's time to give women a clinically proven, superior mammography technology with compelling benefits. Genius™ 3D MAMMOGRAPHY™ exams, developed by Hologic, Inc., a worldwide leader in Women's Health, uses advanced breast tomosynthesis technology. It is clinically proven to significantly increase the detection of breast cancers, while simultaneously decreasing the number of women asked to return for additional testing.
3D Mammography
The Hologic 3D Mammography™ system available at Sarah Bush Lincoln provides women in a more accurate, clinically proven breast cancer screening exam.
Significant increase in breast cancer detection compared to 2D mammography alone.

For many, this may translate into an earlier diagnosis

Up to 40% reduction in callbacks

For many, this may mean being spared the emotional, practical, and economic burdens of additional diagnostic evaluations, including biopsies

Benefits for women across a variety of ages and breast densities
Women Want Access to The Best Technology
In 2014, the Society for Women's Health Research conducted a national poll of over 3,500 women to assess their attitudes, beliefs, and expectations regarding breast cancer screening.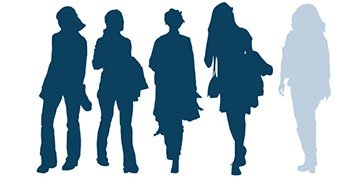 4 out of 5 women believe access to a more clinically proven, accurate mammogram technology is important.

Forty-seven percent of women reported being called back at least once for further testing over the course of their breast cancer screening history.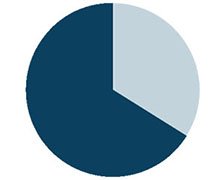 Two-thirds of women would consider switching insurance companies for coverage of a clinically proven, superior breast cancer screening technology like a Genius exam.
---
Benefits of Genius™ 3D MAMMOGRAPHY™ exams


With 2D - Lesion obscured due to superimposition on 2D mammography.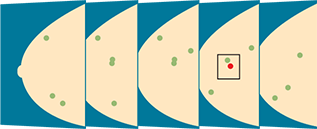 With Genius exam - Genius exams minimize the effects of overlap by allowing visualization of tissue within the breast.
The Hologic® 3D Mammography™ system, with its advanced software capabilities, can generate both digital breast tomosynthesis images and a composite digital 2D image, all from one breast compression.
Clinically proven results
Numerous clinical studies have demonstrated that with a Genius exam, Radiologists are able to more accurately screen, triage to biopsy, or dismiss a potential false positive—for women across a variety of ages and breast densities.
Proven in both research and clinical use
Over 750,000 patients evaluated in clinical studies
Over 100 peer-reviewed publications
Over 3,000 systems in all 50 states
Over 10 million women screened in the US since 2011
If you would like to schedule a Genius 3D MAMMOGRAPHY™ exam, or have questions about this important breast health procedure, please contact Sarah Bush Lincoln Central Scheduling at 217 258-2588.